Nitrogen Generator for Nitrogen Protection in Lead-Free Reflow Soldering Process
Nitrogen reflow soldering advantages:
1) Prevent reduction of oxidation;
2) Improve welding wetting power and speed up wetting speed;
3) Reduce the production of solder balls, avoid bridging, and obtain good soldering quality. It is especially important that solder paste with lower active flux can be used;
4) It can also improve the performance of solder joints and reduce the discoloration of the substrate.
Nitrogen Generator configuration for lead-free soldering oven
For the nitrogen flow rate of each welding oven, we usually configure it like this:
Reflow soldering oven: 15-25m3/h
Wave soldering oven: 15-18m3/h
Service:
1.reasonable activated carbon modular design, convenient and quicker to replace dispense with professional
personnel.
2.Can provide purties99.999%Nitrogen gas at a time , purity stability, pressure stability
3.Using Siemens HMI,display the parameters , such as the nitrogen purity and real-time nitrogen flow, more humane.
4.A key boot,automatic oxygen supply after the N2 purity qualified
5.Adopt imported BURKERT valve, long service life, stable property
6.Adopt imported SMC meter, measuring gas flow accurately, stable performance

Related Products: SMT Cleaning Machine, PSA oxygen / nitrogen generator, SMT Spare Parts etc. If any need, please contact us.、

Technical indicators
Nitrogen capacity: 1- 2000Nm3/h
Nitrogen purity: 95%-99.999%
Nitrogen pressure: 0.5-0.8Mpa( boost for high pressure
Nitrogen dew point: s-40.C(Atmosphere pressure)
Customized pressure, purity and capacity ranges.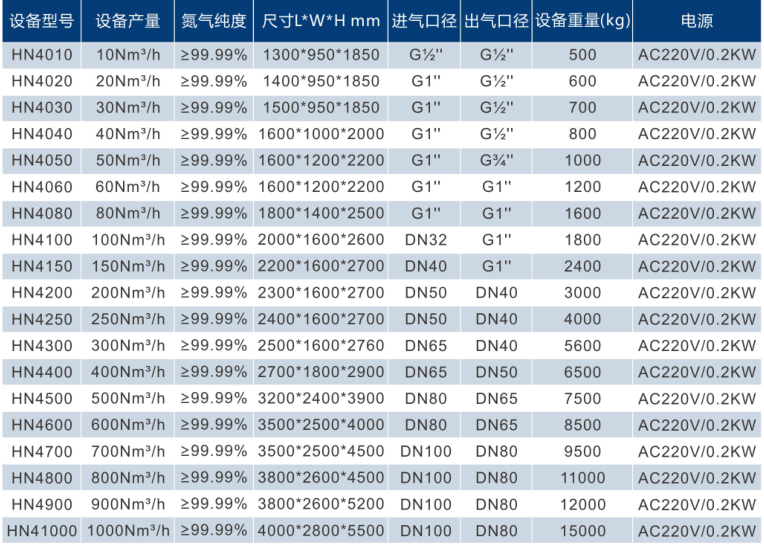 Technical characteristics
1.The material source is from the nature, the system only needs compressed air and power, so the cost of power and operation is less
2. Nitrogen purity is easy to adjust, it is only affected by the capacity, purity of normal nitrogen is at the range of 95%-99.99%(can be adjusted), purity of high nitrogen is at the range of 99%-99.999%(can be adjusted)
3. The system is automatic, quick starting and no need to monitor. One button for start and stop, run 10-15 minutes to generate the N2 air
4. The working progress is easy, the configuration is compact, the landing space is less and the environment is well-adapted
5. Snow storm filling can avoid the damage of CMs
6. Digital flow meter has pressure compensation, it is highly precise meter which can monitor the progress, it can test quick flow and accumulate the total capacity


Send Inquiry Please bring the following description, we have more models to recommend to you ~! Thank you~!
| | |
| --- | --- |
| Technical Information | Your Kind Requirement |
| Capacity | _________Nm³/h |
| Purity | _________% |
| Outlet Pressure | _________Mpa or Bar |
| Power | ________V/HZ |